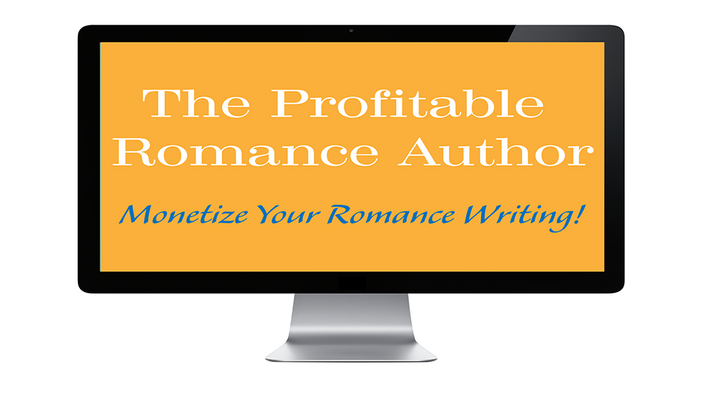 The Profitable Romance Author
Learn how to grow your sales, develop fans into super fans and start making a full-time living from your romance novels.
Enrollment Closed for Now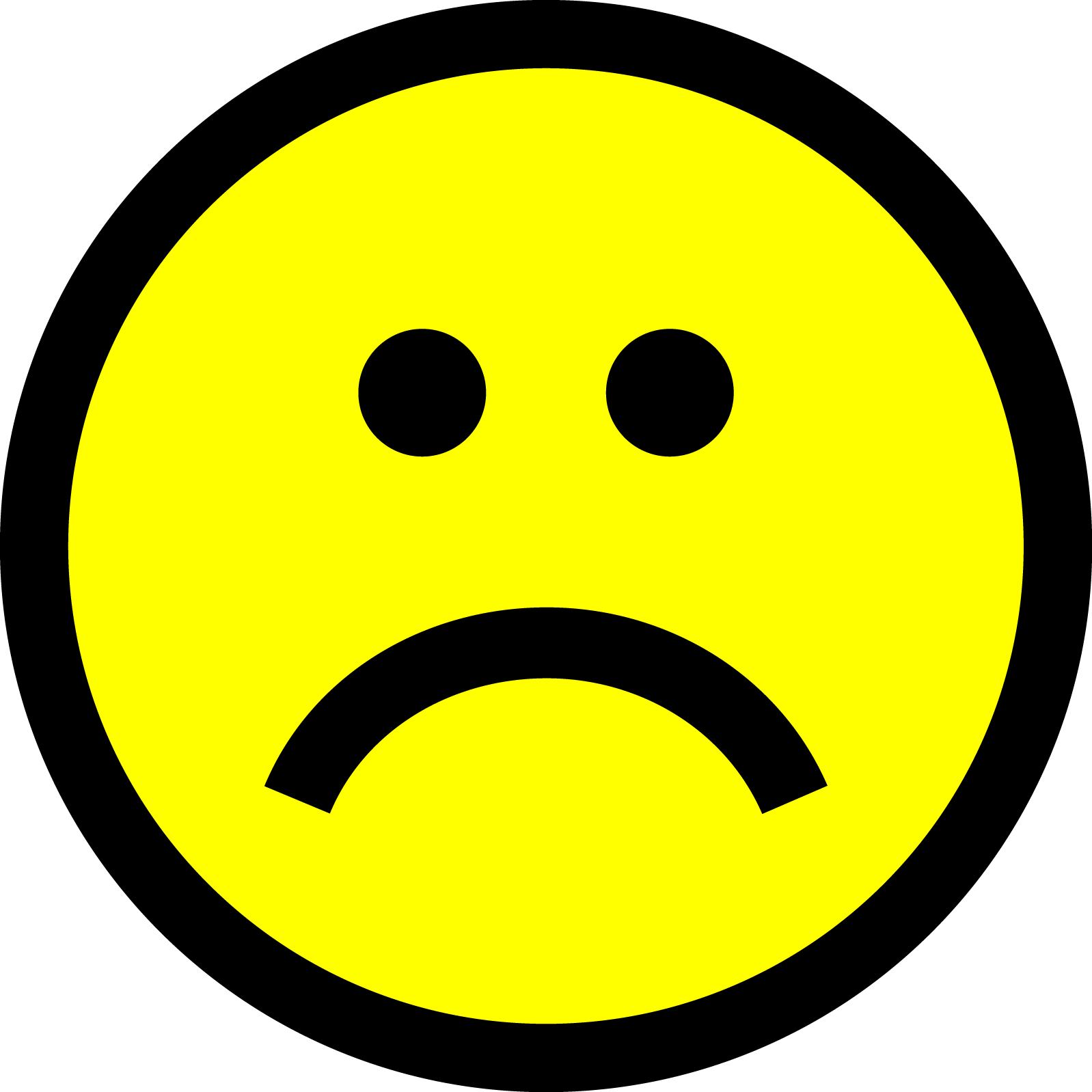 The Profitable Romance Author is Closed for Now
Join the mailing list and be the first to hear about updates to the course and new course offerings!
Have you finished your romance novel and now don't know what to do with it?

Have you written one or more romance novels and only have 10 sales or less a week?
Do you want to make a full-time living off your romance novels but have no idea where to start?
Are you tired of discounting your books to 99 cents and getting only a handful of sales?
Have you ever felt that there's no way you could sell more than 50 copies of your romance novel a day?
Do you want to find readers who will buy all of your new releases?
Wow. You're totally in the right place!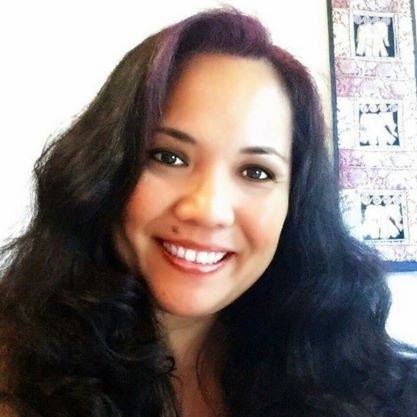 "Before this course, I only did boosted ads and probably 1 ad via the Power Editor. Unfortunately, I had no idea what I was doing and so my ROI was really bad.
From your videos, I learned that it wasn't as intimidating as I thought and jumped right into the ad manager/power editor again. I'm currently getting a 200% - 300% return on my daily investment which is awesome.

This was a godsend for me because up until this point I was hiring a PA to help promote my book and while I was getting some bumps in sales, I needed long-term results. With what I learned about using FB ads targeted to my specific market (romance), I've been able to hit 5 figures and I know that with doing what works (FB ads), I'll be able to keep it consistent.
I was able to earn five figures in October, which is really good and need to keep that going while I continue writing more books."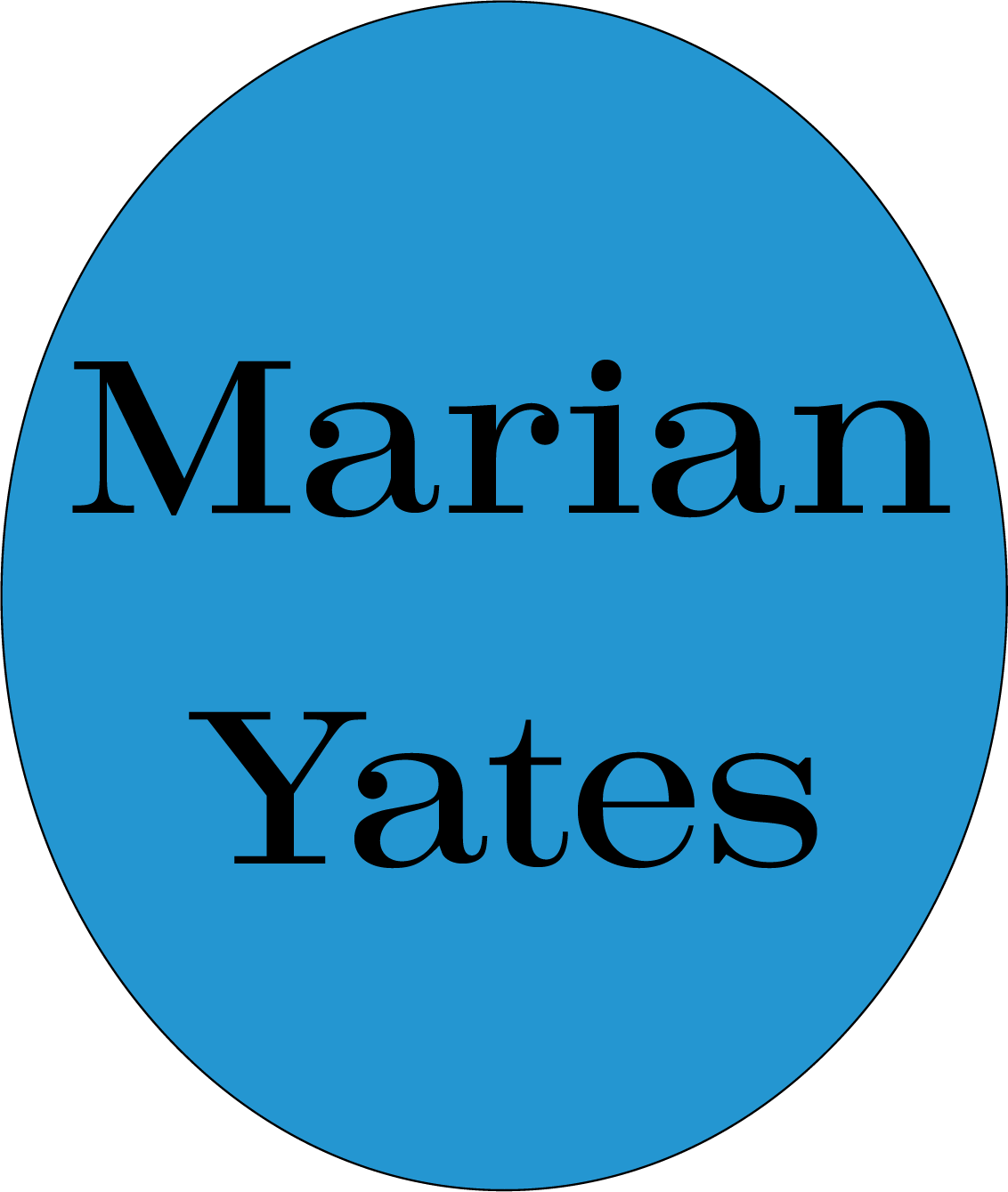 "I've only begun Charlotte's course and I've already saved the money I spent on the course. I spent close to $4,000 preparing my first book for the market by paying: editors, graphic artists for the cover and someone to format the book etc. Through doing Charlotte's course I've learned how to easily format my next novel, create my own front cover and have been introduced to editors charging half the price I paid. Voila the course is paid for.
The information Charlotte provides is concise and directly relates to what I need, to prepare my book for marketing. When I go to a seminar I only expect 20 percent of the information to be on target and useful. Charlotte's course so far has been 90 percent useful to me.
I can't see how any romance author could feel let down with this course.
"
What if I told you that you could…
Dramatically grow your readership in less than an hour a week?
Charge $3.99 or more for your romance novel AND make a profit?
Write an awesome blurb, choose the right categories and keywords, format your book and put it up on Amazon, Apple, Kobo, Barnes & Noble and all other major ebook platforms in a weekend?
Design an awesome author website in less than a day?
Learn everything you need to know about Facebook ads and start to make your own awesome and well-converting Facebook ads in less than a weekend?
Yup. You can do all this!
In my step-by-step e-course, The Profitable Romance Author, you'll learn the strategies I've developed to grow my own romance author business to $7,000 to $10,000 in Profit a month - strategies that will dramatically grow your readership and start making you money as a romance author FAST.
This course is not for you if you're interested in scammy marketing tactics that will make readers turn away from your books.
But this course is for you if you want to:
Set up an automated system to find readers and buyers for your romance novels
Learn how to use the most powerful marketing system on earth (Facebook ads) to turn casual readers into super fans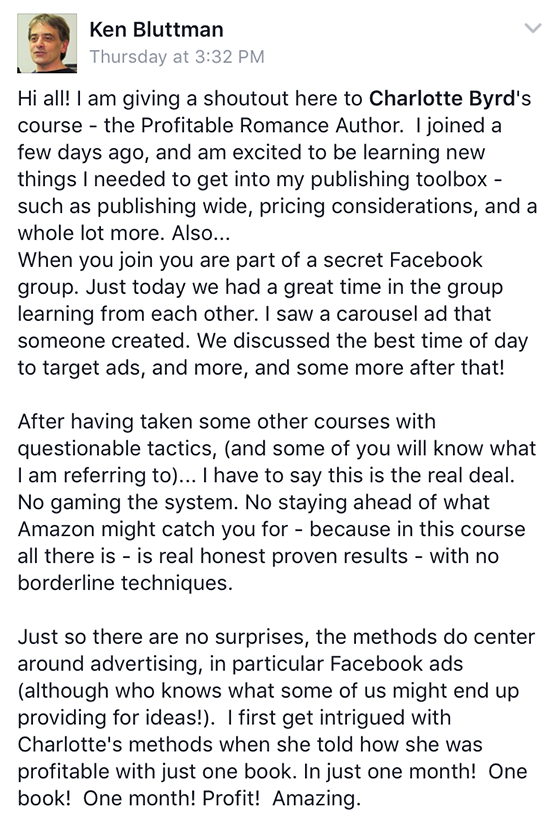 My Journey
Here's what my first month of sales looked like before I learned everything that I'm going to teach you in this course.
My total revenue for November 2015 on Amazon.com was $38.30.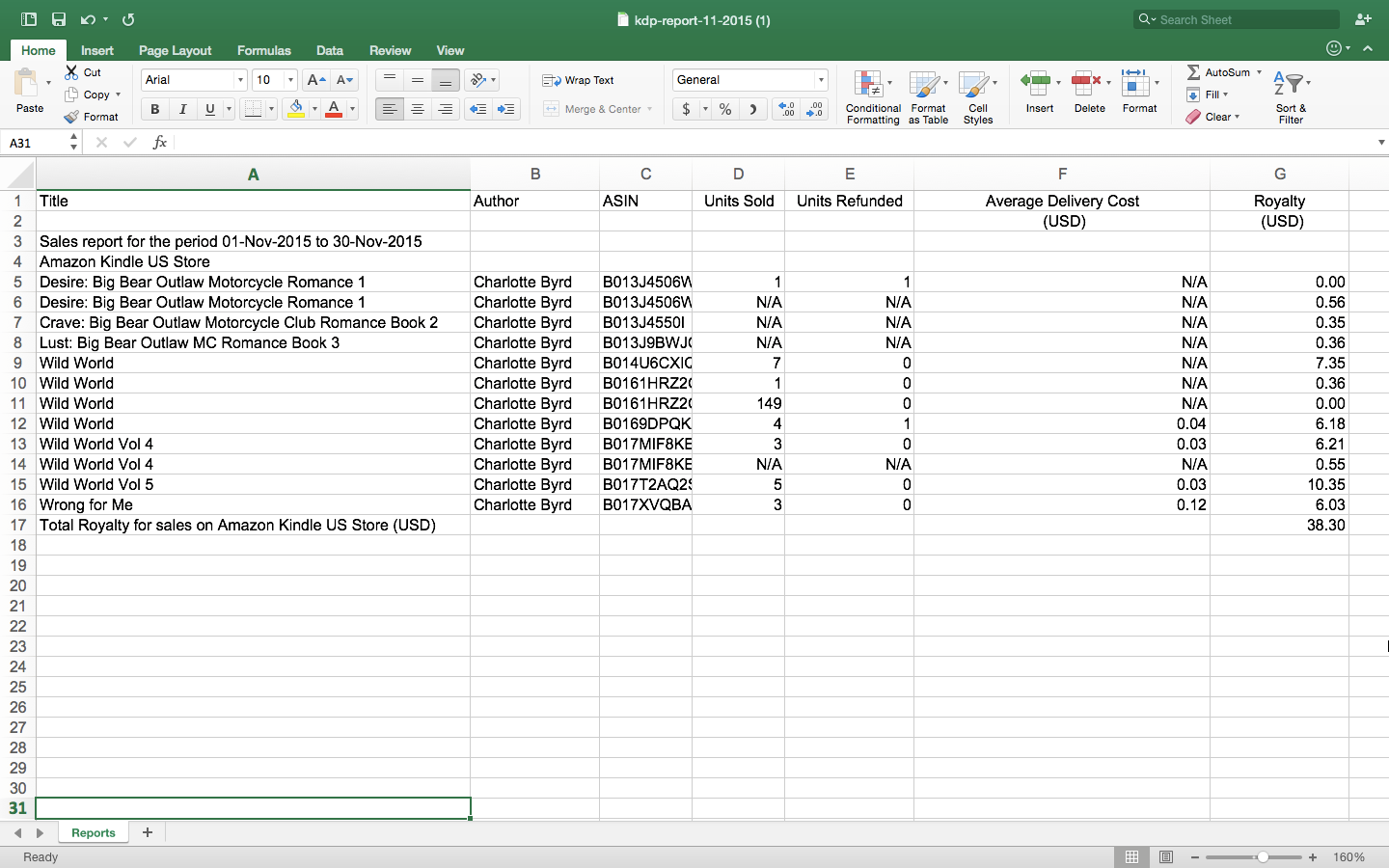 My sales from Amazon just 6 months later: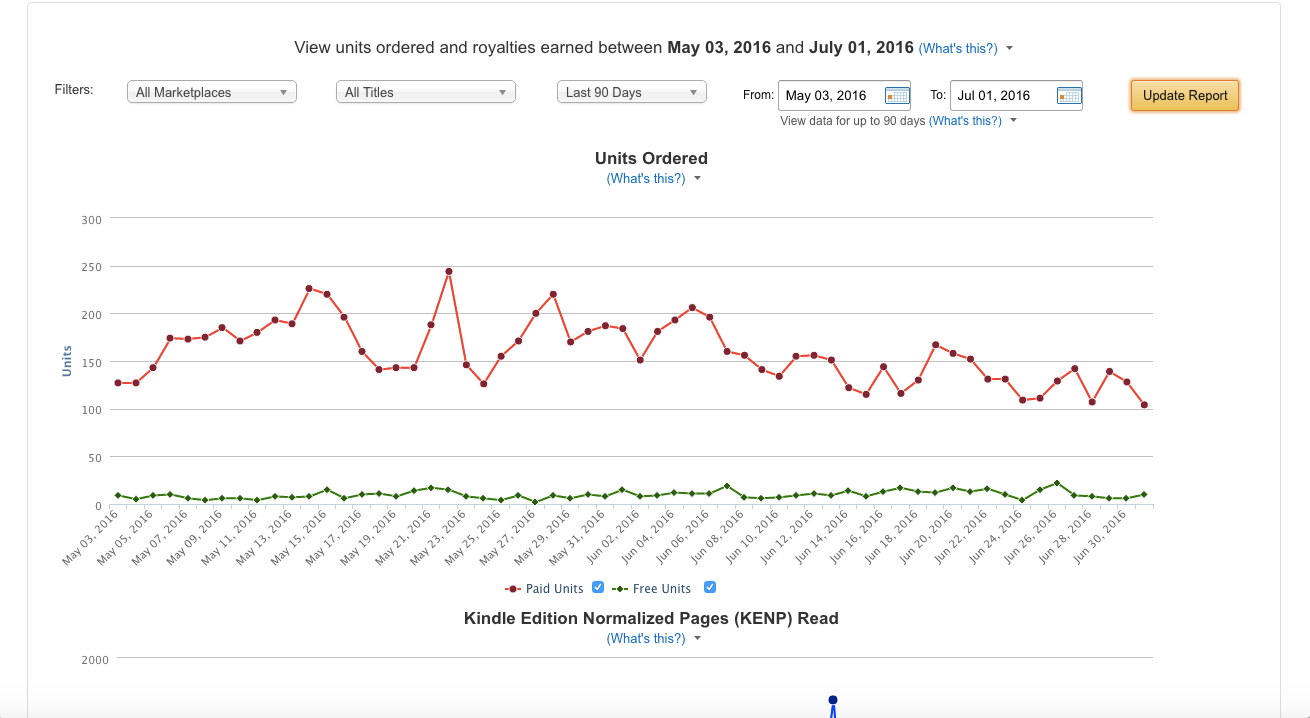 My sales from the first 7 months of 2016 on all other platforms (Apple, Kobo, Barnes & Noble, etc.):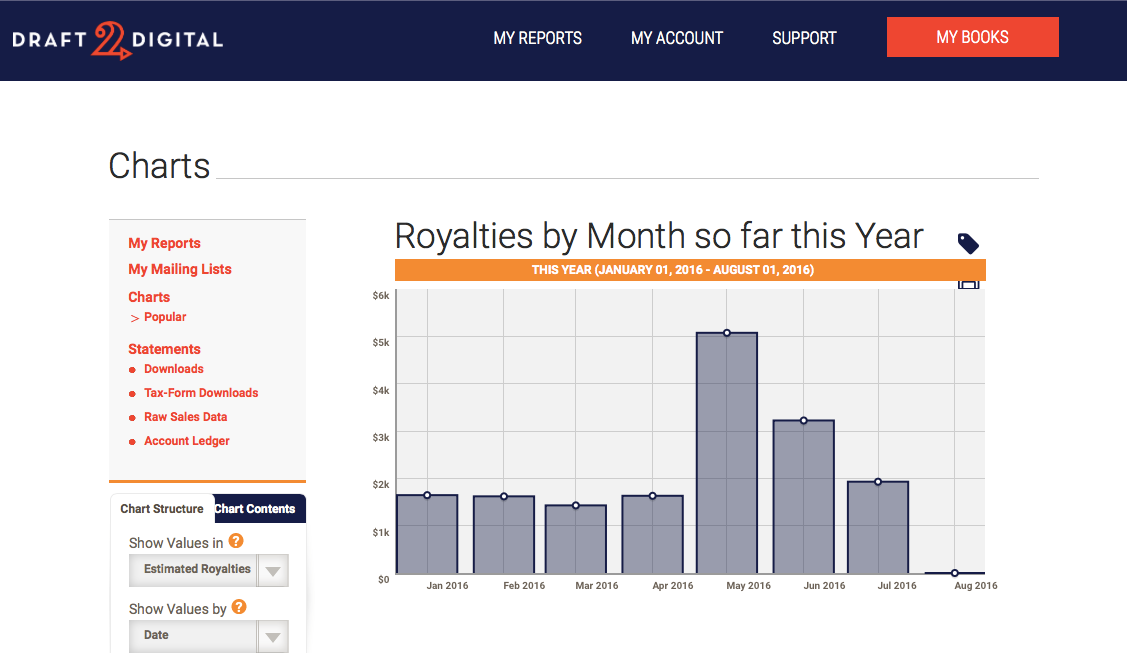 Let's do it!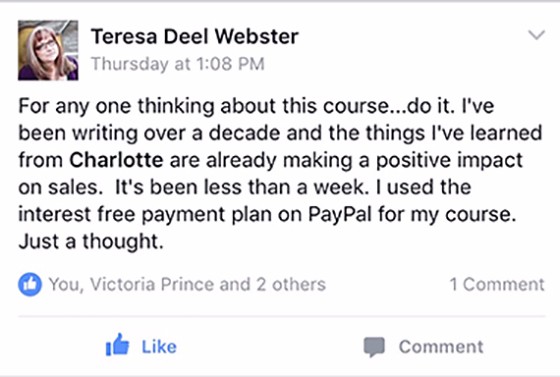 The Profitable Romance Author shares my very best self-publishing strategies. Now, you can stop trying out a million different ideas and, instead, grow your romance author business effectively and in less time!
Here's what happened when I first started using my own Profitable Romance Author marketing system…my sales shot up!

Sales in November 2015 on Amazon.com: $38.30
Sales in December 2015 on Amazon.com: $1,431.64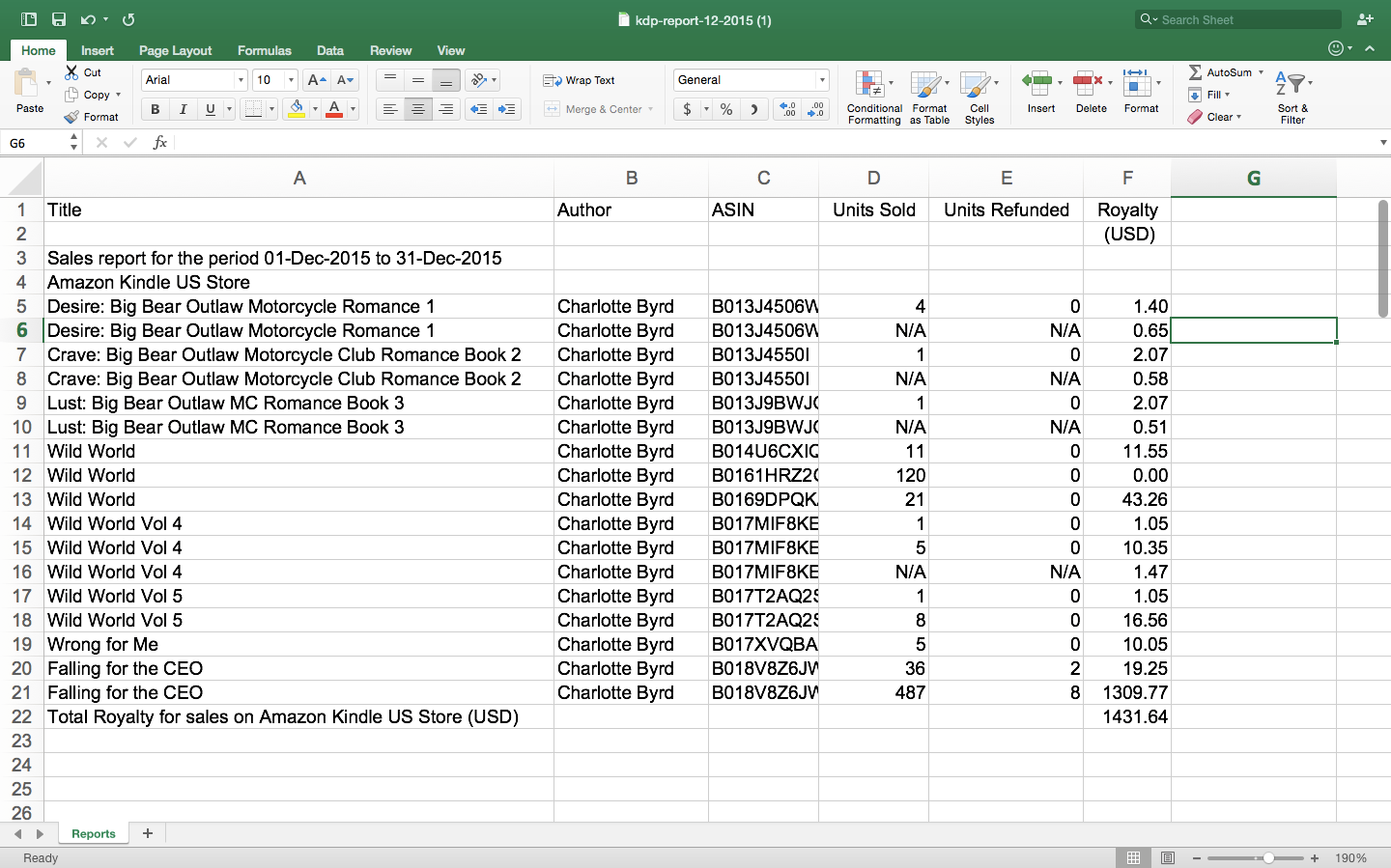 This is an INSANE increase in sales. And it shows the power of Facebook advertising.


And then things got even more crazy...

Sales for January 2016 on Amazon.com: $9,608.04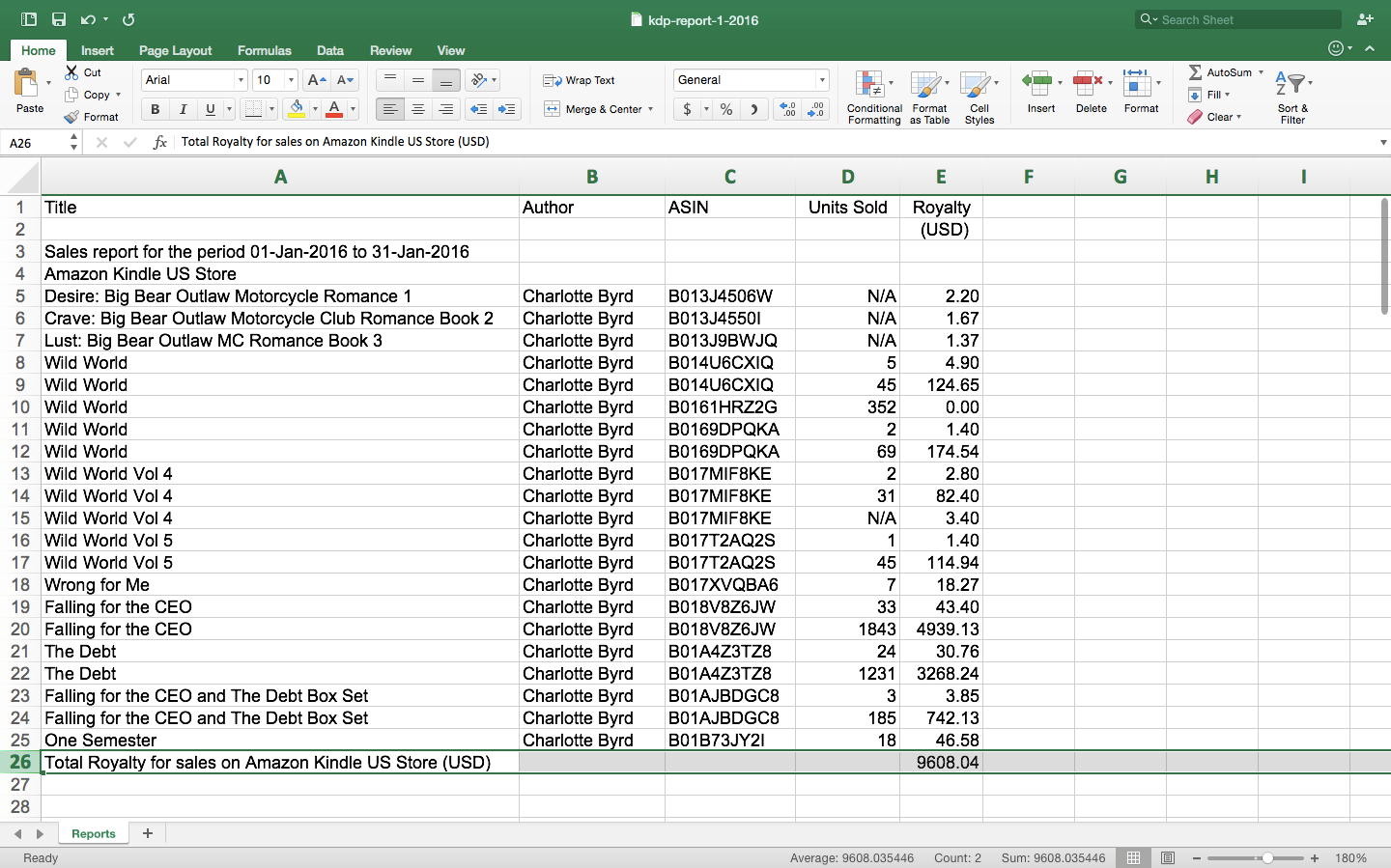 NOTE: Facebook advertising is just one part of the The Profitable Romance Author step-by-step system.
Your Facebook ads will not be effective if you do not have all of the other aspects of your marketing game in place (such as an awesome blurb, optimised keywords and categories, a great cover, an amazing author website, a well-converting landing page, etc.).
What if you had hundreds people reading your romance novels, subscribing your mailing list, and sharing your books with the world each day?
What if you had an excited following waiting to "Buy Now" every time you released your new book?
What if you knew exactly what to do from beginning to end when it came to marketing your romance novel?
The Profitable Romance Author is your SECRET weapon to finally making a living off your passion!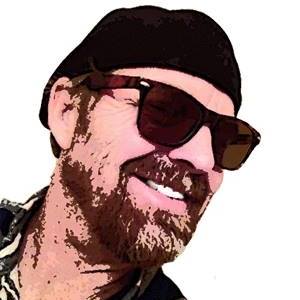 "I purchased Charlotte's course knowing very little about self-publishing. Through taking action with her course, and having access for discussion within the Facebook group, I have achieved so much in such a short period of time. I have finally learned how to properly set up Facebook ads, which I now know is essential to profiting from selling my books. I'm also excited to say that for the first time in my publishing career I'm making a decent ROI.
Before I started her course, I had less than 200 email subscribers to my name. I now have over 1200! I feel like I now have the knowledge to scale my publishing business and the sky is the limit. Thanks Charlotte!"
-Todd Connelly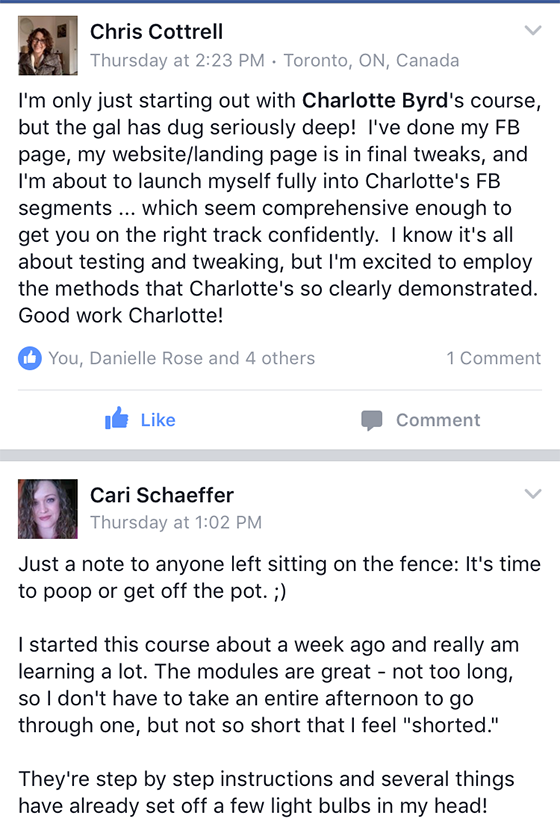 Here is what you get when you sign up for The Profitable Romance Author!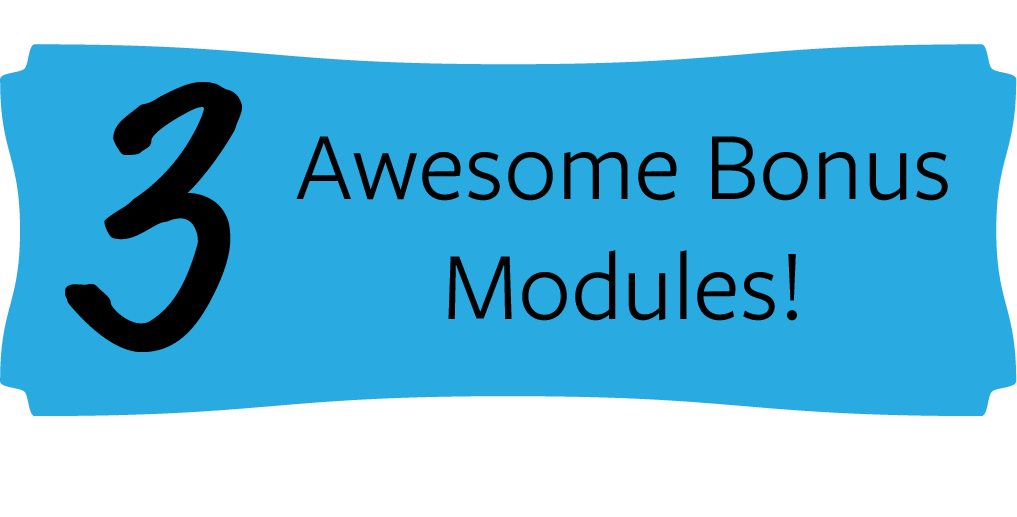 So, what the heck is included in this course?

-How to select the right Amazon categories to get your book noticed and how to get Amazon to put your book into categories writers can't select for themselves

-How to choose the right price point for your novel and how to adjust for various platform and territories (UK, AU, EU, etc)
-How to easily format your book for all platforms (Amazon, Apple, Kobo, Barnes & Noble)
-How to upload your book to KDP
-How to upload your book to all other platforms (Amazon, Apple, Kobo, etc)

-Why all successful romance authors have a mailing list and how to set one up
-What is a lead magnet and how you can use it to grow your mailing list
-How to set up and manage your mailing list using Mailchimp
-What is a landing page and how to set one up using LeadPages
-What is a lead box, why you need it, and how to design one in Leadpages
-How to set up a Thank You page that will get you more readers
-How to put all these elements together into an automatic list building machine!

-Why you need your own website and how your own website can increase conversions and revenue
-Why sending readers to your website helps to capture readers on different platforms
-How Facebook strips affiliate links out of your ads and how having your own website lets you keep your affiliate revenue
-How to design a website simply and quickly using Squarespace

-Why Facebook ads are AWESOME and how they can set you up to make consistent $
-How Facebook's rule changes have made it way harder for your readers to see your posts
-How Facebook ads differ from boosted posts and why you need to stop boosting your posts if you want to make serious $ from you Facebook ads
-What is the difference between the Ads Manager and the Power Editor

-Everything you need to know about the anatomy of a Facebook ad - Campaign, Ad Set, and Ad structure
-How to choose the right size audience for your ad
-How to target writers with similar books to make sure interested readers are seeing your ads
-How to make ads for different geographic regions - and why this is crucial!
-The elements of a Facebook Ad
-How to make ads that conform to Facebook's rules, but still tell readers that you're selling a romance book

-How to use the Old Version and New Version of the Facebook Power Editor
-How to set up a Lead Magnet ad to generate sign ups for your mailing list
-How to set up a Sales ad to get readers to purchase you book

-How to use alternative Facebook ad set-ups, like slideshow and carousel ads
-How to use your mailing list to set up custom and lookalike audiences
-How to track your ad performance: what metrics you should be looking at and how to analyze your results

-Why you should get affiliate accounts for all of your sales platforms and how to set them up

-What a Facebook pixel is and how to use it to more effectively target your audience



-COMING in FEBRUARY - How to Write a Romance Novel in 30 Days! A $299 value!!

-The romance market is very competitive and it's hard for a single book to stand out. One of the best ways to stay ahead as a romance writer is to publish! Putting out new books regularly keeps your readers engaged and helps you grow your audience.

-How to Write a Romance Novel in 30 Days will show you a step-by-step process for taking your next novel from idea to market quickly.

-More Books = More Money!

-Access to an exclusive Facebook group - a $997 value

-Direct input from Charlotte Byrd on your ads and any other questions about the course


-Input and feedback from current and former students to guide you through the process
Your Instructor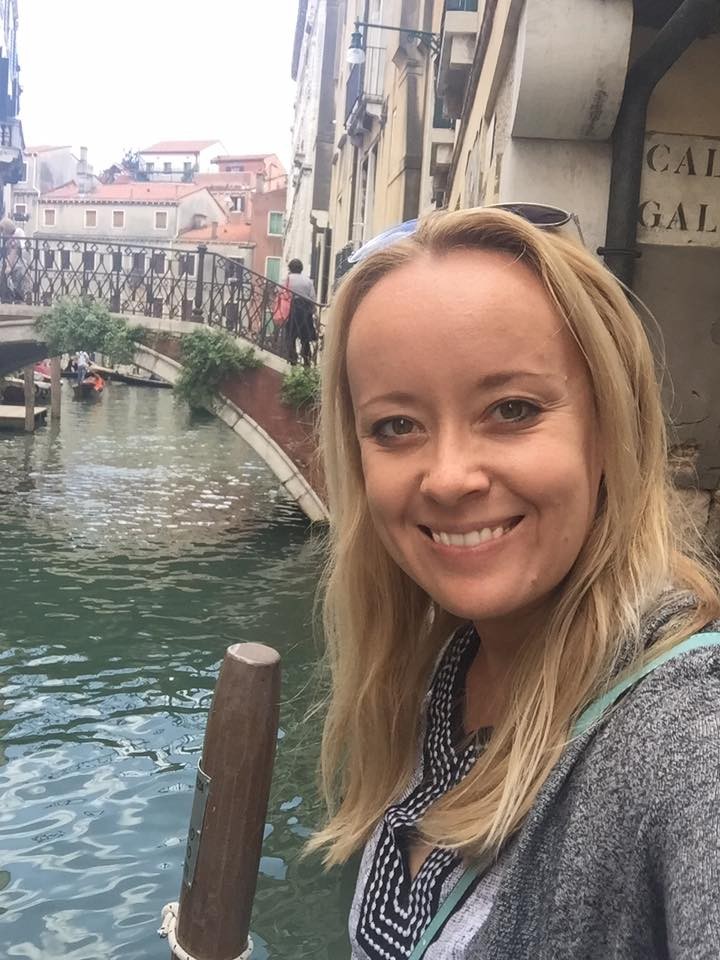 I started writing romance in July 2015 and have built up my business to $7,000- $10,000 profit a month! (I made over $12,500 in profit in May, but that month was particularly insane and I don't want to over promise).
As a result, I was able to quit my job freelance writing resumes and cover letters and focus exclusively on my writing.
Now, I want to give back to the indie/self-publishing romance community and help you achieve your dreams of writing full-time.
What Do I Write?
Mainly billionaire romances with hot guys and steamy scenes. I am the author of the #1 Amazon Bestseller, Malibu Connection: A Billionaire Matchmaker Novel as well as The Debt, Falling for the CEO, One Year and The Date.
How Many Books Do I Have Out?
I currently have 3 series, which consist of 2 standalone novels each. The series are loosely tied together according to theme, but all the books can be read individually.
Why Did I Start This Course?
I know that a lot of indie romance authors are struggling with making only a couple of sales. I was one of you! Last fall, I spent WAY too much time doing Facebook Author Takeover Events and posting info about my books in various Facebook groups.
Then I realized that to make it as a romance author and actually make $$ doing this, I had to think of it as a business. Writing the book is only a small fraction of that business.
We all do this because we're passionate about writing, but the only way that this will become something that will make you a living is by focusing a considerable amount of your energy on marketing.
Marketing does NOT have to be hard!
That's where I come in. I want to distill everything I learned about how to sell romance books, right here for all of you.
Frequently Asked Questions
What if I am unhappy with the course?
We would never want you to be unhappy! If you are unsatisfied with your purchase, please contact us as soon as possible to give us an opportunity to help. If you are still not happy, contact us within 45 days of purchase and provide proof of your coursework and we will give you a full refund*. *see full terms and conditions at http://www.thebyrdnest.co/terms-and-conditions
How long do I have access to the course?
How does lifetime access sound? After enrolling, you have unlimited access to this course for as long as you like - across any and all devices you own.
What does it mean when it says that I have LIFETIME ACESS to the course?
Lifetime access means that you will have access to all future additions to the course for FREE at this initial price. In the future, I am planning on adding modules on Instagram ads and Bookbub ads and if you buy the course now, you will get access to these additions ABSOLUTELY FREE.
If I join the course, do I have access to everything in the course right away? Or are the modules available only one at at time?
Once you sign up for the course, you will have access to everything right away! The course is self-paced, so you can start it today, in a week or even a month from now. You will also have LIFETIME access to the whole course forever.
I'm a brand new author (still working on my first book), should I sign up for this course now or wait?
If you're a new author, you're in the one of the best positions to sign up for the course! The sooner you can get started on marketing the better off you are in terms of profiting off your book. Also, I recommend that you write your blurb (following my awesome romance author blurb formula) BEFORE you even write your book. You can also design your cover, create and design your website, and learn all about Facebook ads BEFORE you finish your book. So that when you are done, you are all ready to go!
Refund Policy
If you are not happy with the course or with your results, please reach out to us as soon as possible to give us a chance to help. If you are still unsatisfied and would like a refund, please contact us within 45 days according to our terms and conditions.